National Distance Goal -
570,000KM
Run For Singapore® is an online sporting challenge aka virtual race held from August to celebrate Singapore national day.
The race distance categories are created in relation to the corresponding year of Singapore's Independence.
Participants are also encouraged to contribute as much mileage as possible towards the national distance goal each year via running, cycling, walking, swimming or other sporting activities.
This year theme "Towards a Fascinating Future" rallies all Singaporeans to stay united towards a better and hopeful future. 
Through the race, we want to show the world our nation's strength and resilience, that enable us to overcome any challenges, and grow from strength to strength as we emerge from the pandemic.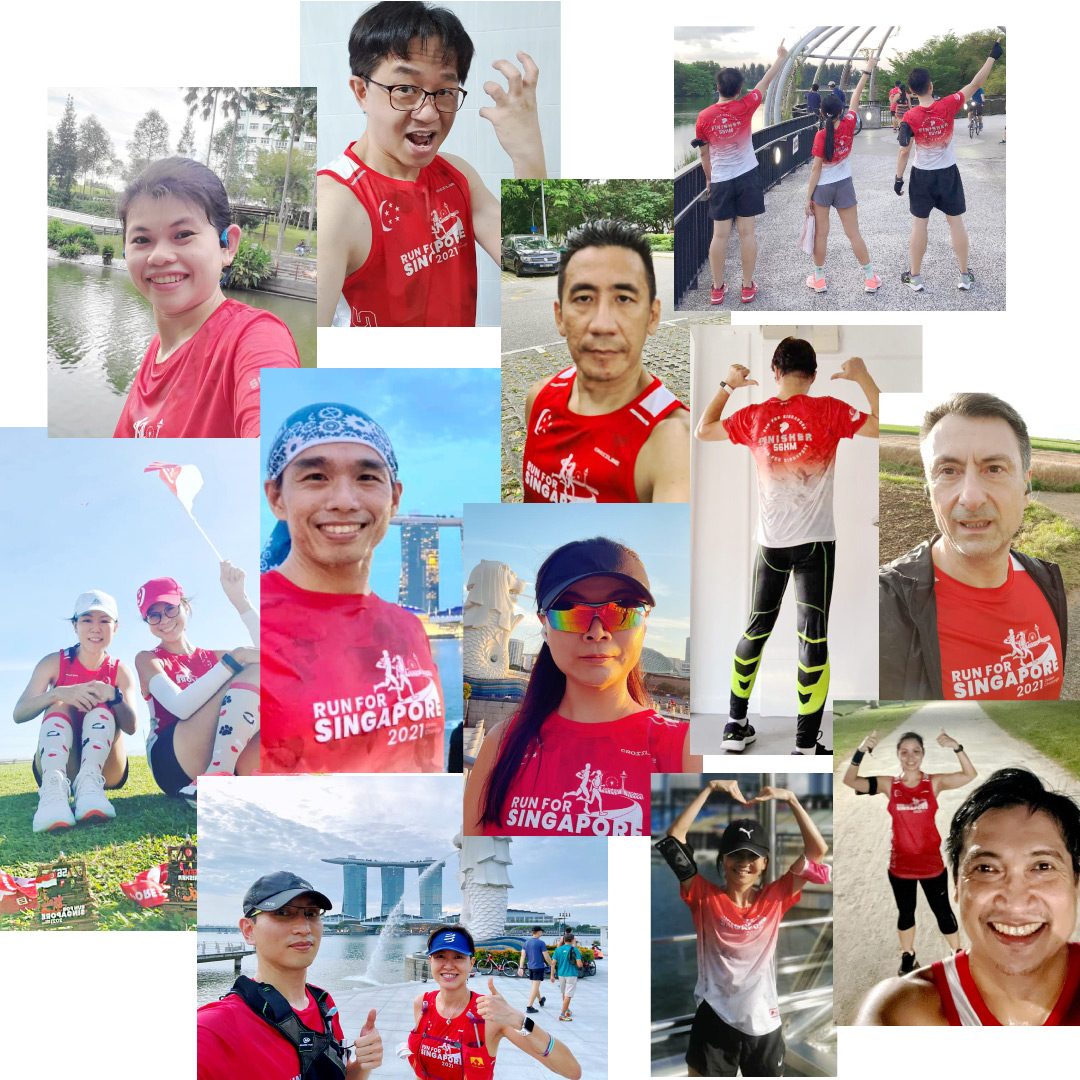 This year, we have created a magical Singapore colour changing water bottle as a free race item inline with our "Towards a Fascinating Future" race theme.
Not only that, we have also created Singapore's first ever musical medal!
Singapore Colour Changing Water Bottle
Share the coolest race with your family & friends
What You Will Get For Run For Singapore 2022
Check out the newest and hottest Run For Singapore 2022 race items. Get them while stocks last!
8 race categories for you to choose from.
LIMITED RACE SLOTS AVAILABLE
Don't miss the chance to celebrate Singapore's 57th National Day