National Distance Goal -
580,000KM
Run For Singapore® is an online sporting challenge aka virtual race held from August to celebrate Singapore national day.
The race distance categories are created in relation to the corresponding year of Singapore's Independence.
Participants are also encouraged to contribute as much mileage as possible towards the national distance goal each year via running, cycling, walking, swimming or other sporting activities.
This year 2023 theme "Journey of Resilience: Honoring Singapore's Strength" rallies all Singaporeans to stay united towards a better and hopeful future. 
In this race, we aim to showcase our nation's resilience, honoring the challenges and triumphs that have shaped Singapore's remarkable history. It is a testament to the unwavering strength and determination of our people, inspiring the world with our spirit.
Join us as we celebrate the indomitable Singaporean spirit and embark on a journey of perseverance and triumph.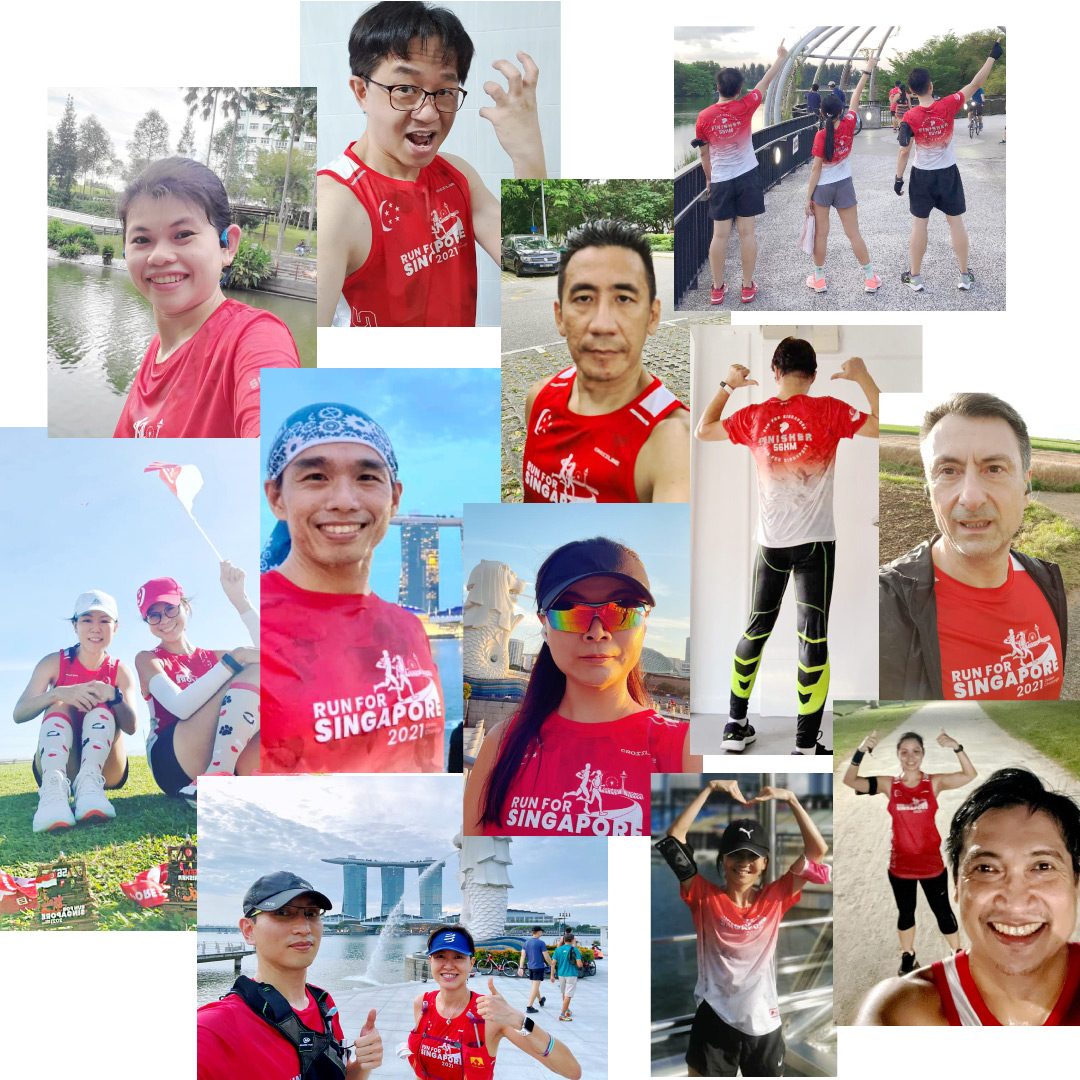 This year, our race items are thoughtfully crafted to reflect the essence of our "Journey of Resilience: Honoring Singapore's Strength" race theme.
Each item symbolises the indomitable spirit of our nation, paying tribute to the remarkable resilience and unwavering strength that define Singapore. 
First Run For Singapore® Women Tee
Run For Singapore® 2023 Polo Tee
Share the coolest national race with your family & friends
What You Will Get For Run For Singapore® 2023
Check out the newest and hottest Run For Singapore® 2023 race items. Get them while stocks last!
3 race bundles for you to choose from.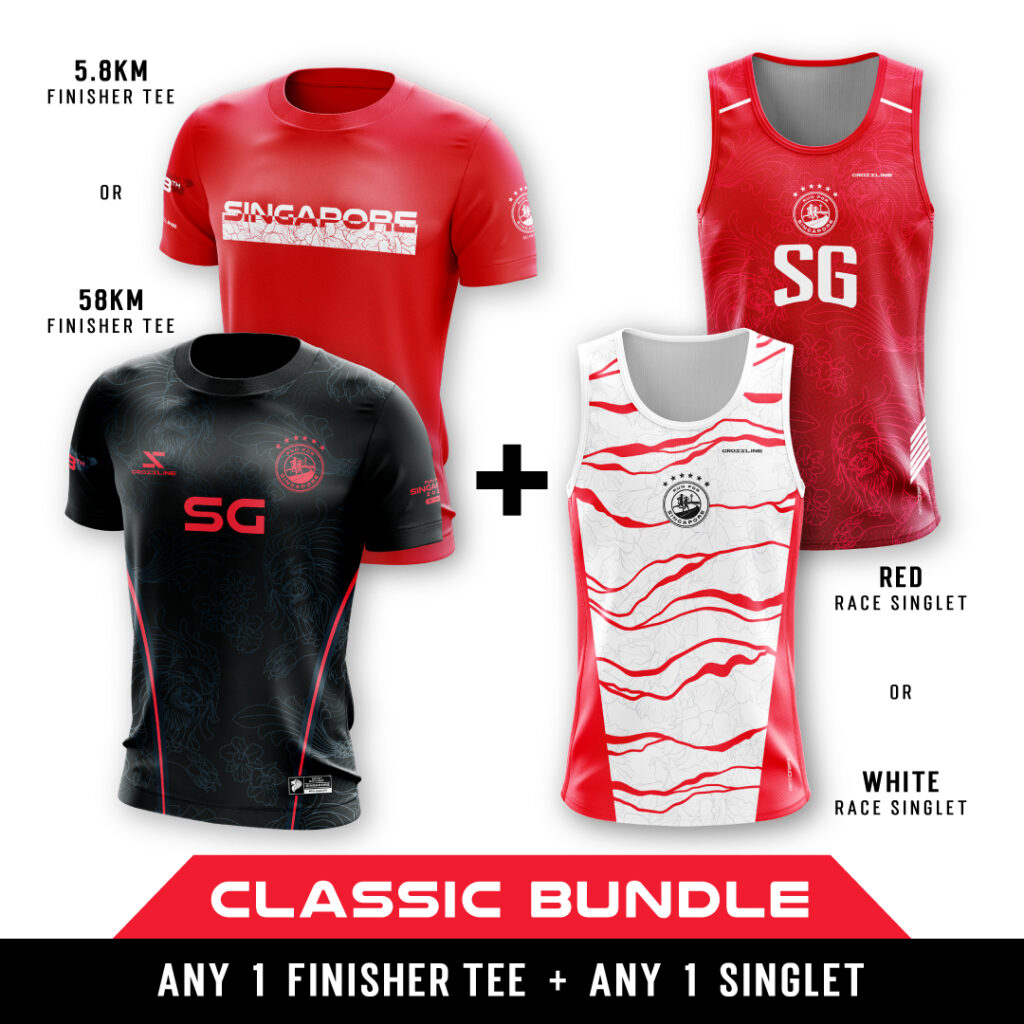 Classic Bundle - 5.8km / 58km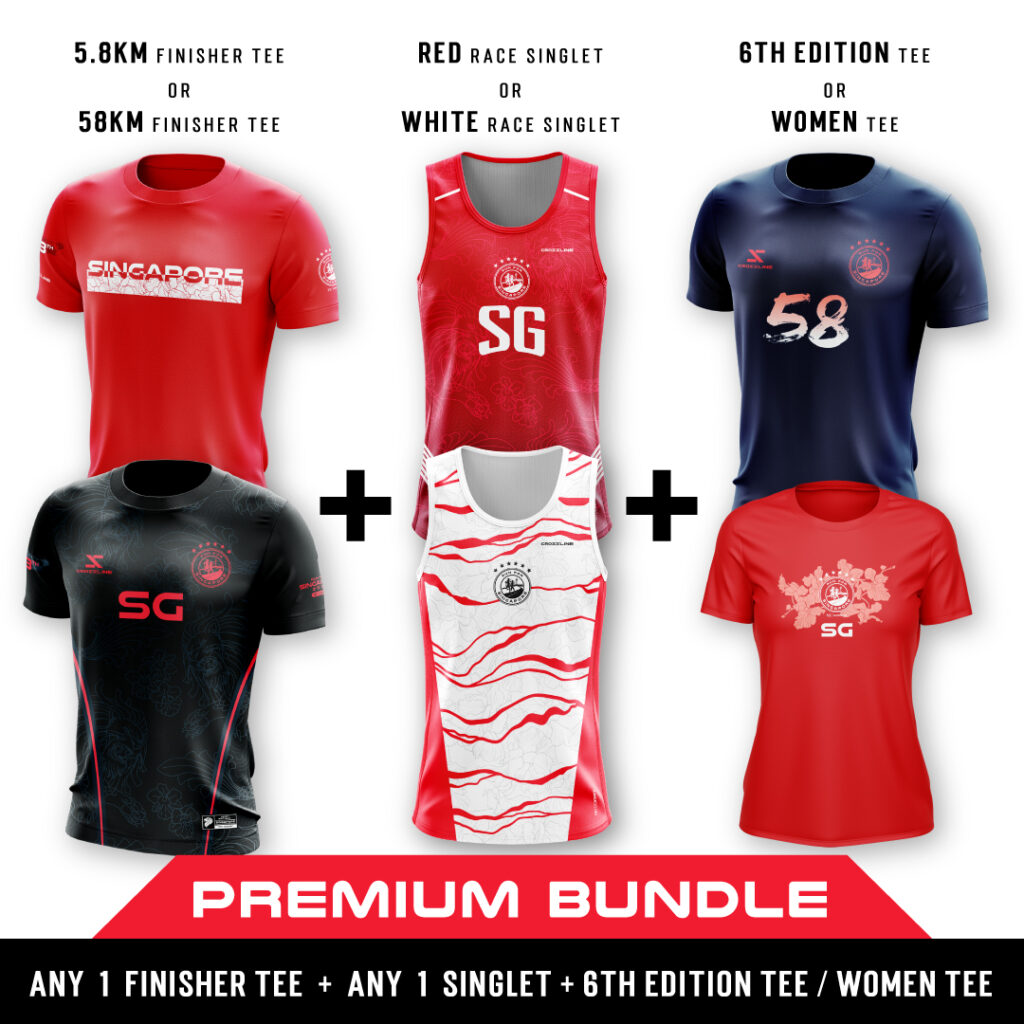 Premium Bundle - 5.8km / 58km
LIMITED RACE SLOTS AVAILABLE
Don't miss the chance to celebrate Singapore's 58th National Day ACTIVELY